Here's a collection of calculators and software that will be useful to BIAB brewers. Some may be more specifically tailored to BIAB than others. If an equipment profile does not specifically have a BIAB mash option, then select single-infusion. If you have any suggestions of BIAB calculators and homebrewing software that are BIAB friendly, please let me know!
BIAB Calculators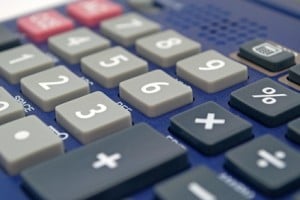 BIAB Calculator & Converter

This was put together using various information and formulas found around the web on different homebrew websites and forums. It's designed to give you the essential water calculations needed to get your BIAB brew session started quickly. It's a great calculator to start with and tweak as you get more personalized data from your our brewing rig over time.
The calculator will give you results in U.S. measurements and their metric equivalent. It is good for converting recipes from U.S. to metric for BIAB.
Enter U.S. measurements in the RED cells to get started. All calculated values are in BLUE and metric conversions in GREEN.
StarSan & BTF Iodophor Batch Size Conversion Chart
I put these charts together because I was tired of trying to scale the batch sizes down when using StarSan and Iodophor. I certainly never need 5 gallons of Starsan at a time! I started with the suggested dilutions and adjusted the batch sizes down from there. I rounded the numbers to make them more useful with standard measuring equipment, so they may not be the exact conversions.

This Excel-based spreadsheet is way more than just a calculator and could easily be placed under Brewing Software below. You might find it a bit complicated at first, but take a look at the sample brew session they have to help you figure it out.
It's home is at the forum, Biabrewer.info. If you're not familiar with this forum, take some time to browse the topics and join the conversation. You won't find a larger collection of dedicated BIAB brewers anywhere else.
Here's a great online calculator with a beautiful layout that is simple to use but has different options you may find useful. It includes a sparging volume field as well as mash thickness calculations in imperial and metric. Works well on your smartphone too!
This calculator is very easy to use and along with your recipe and brew sheets, will give you just what you need to start BIAB brewing quickly. If you want to print the results, I found that you have to use print screen to do it.
Brewing Software
Brewer's Friend is a full web-based software platform has specific settings for BIAB brewing. This is the software that I use to keep track of my brew sessions. There are free and paid versions of both their web platform and their IOS app for iPhone and iPad. The paid version will synchronize your paid account to the app or the app to the web. An Android app is available as well, but at the moment is limited.
I have been able to mimic our Basic Water Calculator's results in Brewer's friend, so it's nice to be able to work with both; depending on your needs. Brewer's Friend also has many great free brew day sheets and calculators on their site as well.
Probably the most well known brewing platform, BeerSmith is a great choice brewers who really want to track their brews and create their own recipes. It is a very complete solution that would be a great choice for the intermediate and advanced brewer. It does have BIAB mash profiles for you to start with, as well.
BeerSmith works with both Windows and Mac platforms as well supports Android, iPhone, iPad and the Kindle Fire! They have a 21 day free too, so check it out and see if it's right for you.